By Ida Altenkamp
Bachelor of Arts/Advanced Studies (Politics and International Relations)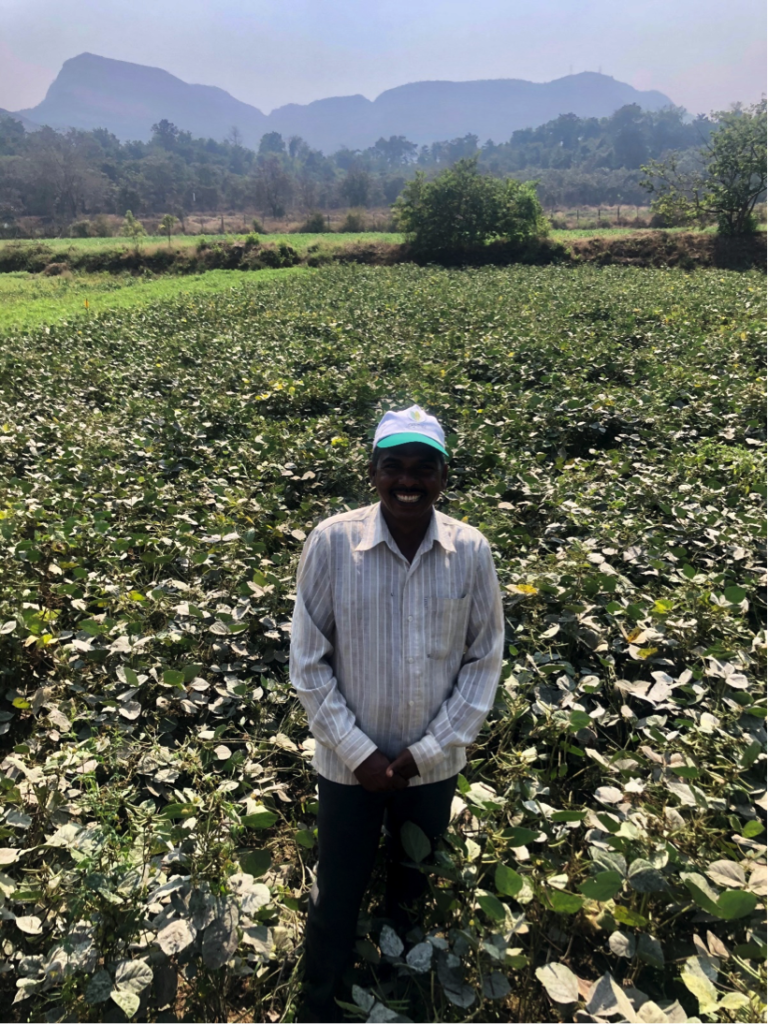 In what seems a landscape of dry brush and dusty colours, an oasis of textured greenery sits behind dense walls of woven wood. This is Parshuran's organic farm. Parshuran has been working on his organic farm since 2014 with the help of a small NGO called Anubhav.
Anubhav facilitates education about modern farming tools and techniques aimed at women's livelihoods in agriculture. Their programs have been tailored to landowners' specific lifestyles and involve technologies such as resource mapping. Support in smoothing the harvest to market processes has been provided in order to improve the preservation process of crops and teaching of methods to capitalise on yields in local settings has been implemented.
The work of Anubhav has been crucial in improving Parshuran's livelihood and social interactions and the education provided has spread quickly throughout the local village through Parshuran's own teaching.
Parshuran's narrative exists within an Indian context of mass rural poverty and diminishing agricultural output. Although still predominantly rural, India is seeing a major population transition from rural to urban with the UN predicting that by 2050 urban populations will overtake rural populations in size. Simultaneously, India is estimated to surpass China's population in 2027 adding around 273 million people between 2019 and 2050.
Therefore, as India's population grows rapidly and more people migrate out of rural settings in search for a better life, a huge void will develop between the need for food in the cities and the capacity of the rural economy to produce enough agricultural output.
Parshuran's and other organic farmers in rural India have a unique opportunity to contribute to the development of a sustainable agricultural revolution. Organic practices can contribute, by tackling three core issues: water security, financial security and decentralisation.
For Parshuran, water scarcity is one of his biggest challenges, as water has been limited in access since March last year for drinking and land usage. However, organic farming has considerably reduced his water needs as his organic soil is much more water absorbent than his previous traditional farm.
Parshuran has been able to sustain his income from the farm and even increase his profits, reducing the need to take up other non-farm work as a source of secondary income. Finally, Anubhav's collaboration with Parshuran illustrates a bottom-up approach to agricultural empowerment and recognises the Indian government's inability to alone address and enhance the rural economy's agricultural productivity.
In this way, organic farming begins the process of climate proofing India's agricultural sector and places power in local organisation's hands to enhance their lives.
Although its clear that organic farming alone cannot provide this diverse country with food security, it can however provide a part of the solution, such which simply needs to be recognised through education and empowerment.