By Lisa Li
Bachelor of Science/Bachelor of Advanced Studies (Advanced)
Majors: Geography and Environmental Studies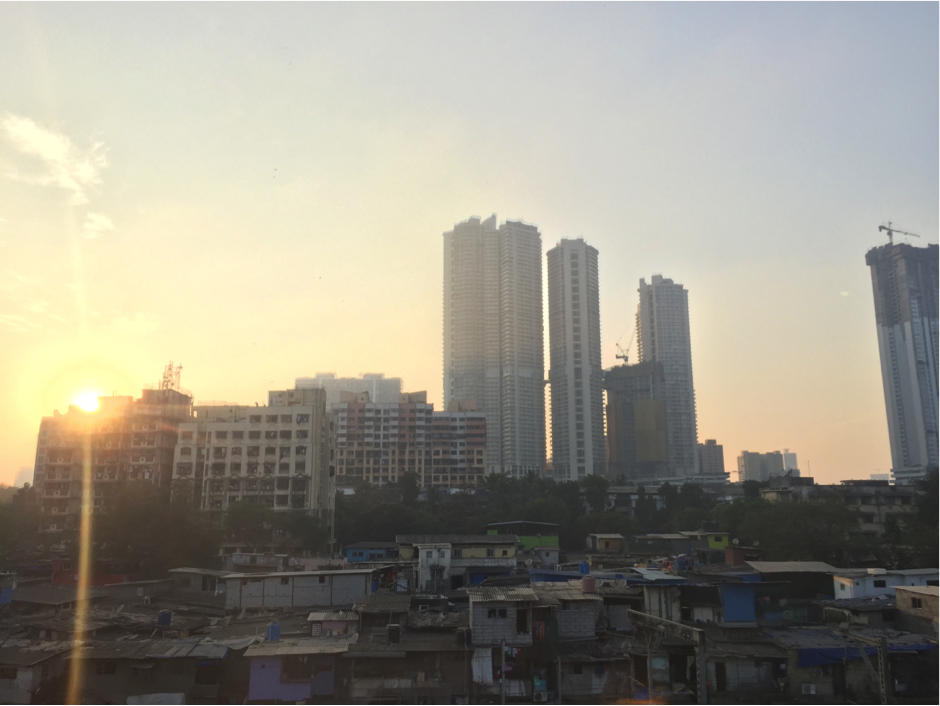 Every morning at TISS a tree will host a new spectacle. Would it be a ginger cat clawing its way up? Or would it be baby monkeys jumping from trees to the roof of the Guest House? Or maybe it will be monkeys chasing each other up the tree. However, stepping into the open streets of Mumbai, nature's natural shady, cooling, oxygen-making arena of entertainment are stripped away from sight. The futility of finding a shady tree to escape the heat on the open streets are a cruel, hot and sweaty reminder that trees only covers 13% of Mumbai.
These streets are also filled with dreams and desires. From the painted slogans such as "Clean & Green India" and "Green City Clean City My Dream" that decorates the streets to the private developers photoshopping an utopian green Mumbai into their billboard and newspaper advertisements of new high-rise buildings, it is clear that the desire for a greener city has transcended from academic research to the residents of Mumbai.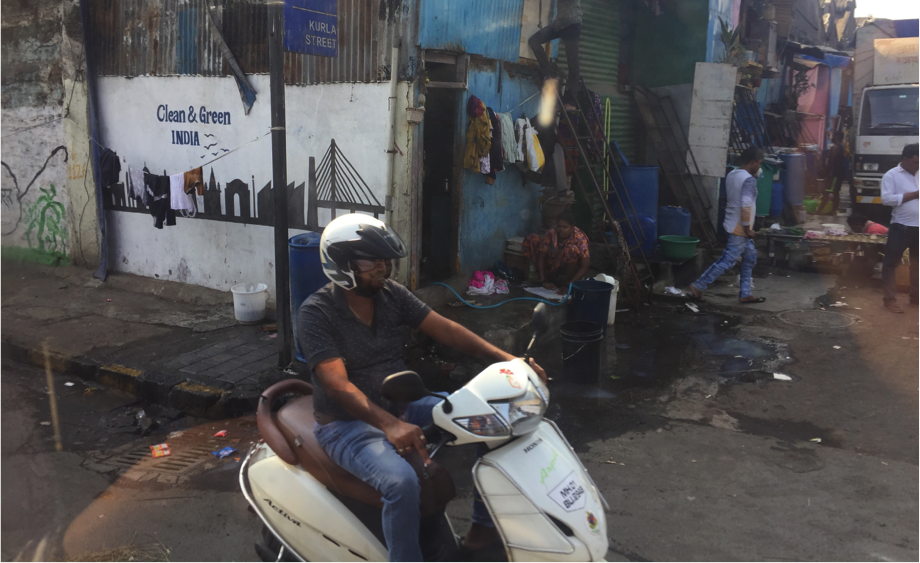 But why do we need a greener Mumbai?
Other than the small clusters of trees or those lining the sides of trains and roads, Mumbai is a densely packed concrete jungle with 18.4 million people living within it. With heat generated by the activities of millions of people such as driving, the lack of ventilation from the densely packed homes means that excess heat is trapped in Mumbai. This is the urban heat island effect (UHI). UHI is such a pronounced issue in Mumbai that the atmospheric temperature in Mumbai during winter is 12 degrees Celsius warmer than in the city's surroundings. In summer it is 5.5 degrees Celsius warmer. Consequently, a range of health and climatic issues have been exacerbated such as heat exhaustion, respiratory issues and increased air pollution. This is a worrisome issue for those who are most vulnerable to heat such as the elderly and those with pre-existing conditions. Unfortunately, UHI and its ramifications will be increasingly exacerbated as the ever more prevalent issues of climate change and ageing populations become entangled with the current issues of rapid urbanisation and increasing rural-urban migration.
UHI can be mitigated by fulfilling the dream of the Mumbai's residents of a greener city. The simple increase of vegetation coverage would not only passively cool the city, but it can also reduce noise and air pollution. Creating a greener city is theoretically easy. Increase the number of native trees and add green features to buildings such as a green roof. However, with the lack of effective state policies, Mumbai's vegetation coverage might not increase significantly. This has resulted in NGOs stepping in. Green Yatra is ambitiously striving to plant 100 million trees across India with 1 million already planted. Specifically in Mumbai, Green Yatra is planting small self-sustaining Miyawaki forests in the small pocket of lands across the city. With the continuous success of Green Yatra and the possibility of having effective state policies to increase Mumbai's vegetation coverage, the dreams painted on walls and utopian cities illustrated in housing advertisements might become a luscious green reality.