By Rosemary Gatfield-Jeffries
Bachelor of Science/Bachelor of Advanced Studies (History and Philosophy of Science/Political Economy)
18.41 million people call Mumbai their home. Eight million of these people live the M-East Ward, commonly understood to be the poorest area of the city. Most residents live in slum-style buildings and face a wide range of economic, social, and cultural challenges that hinder mobility and financial prosperity. The Tata Institute for Social Sciences (TISS) runs several educational outreach programmes throughout the area, and today we were fortunate to see how they work, and meet some of the incredible people behind their conception and operation. It is one thing to learn about theories of inclusive development and sustainable urban planning in class, however having in-person understanding of the impact it has on the lives of participants was astounding.
Our first stop was the M-Power Library and Study Centre. This is planned, implemented, and run by TISS designed to provide a safe and quiet place for students to study and advance their learning in preparation for examinations. Students, who are residents of M-East Ward, use this space to study towards a wide range of professional qualifications including accounting, police work, and engineering. When we were shown around it was explained that usually students in slum areas cannot find unobstructed time and space to adequately study for these exams. The space, complete with classrooms, a library, and a communal courtyard, provides this simple necessity to encourage and assist students to aspire toward these professional careers.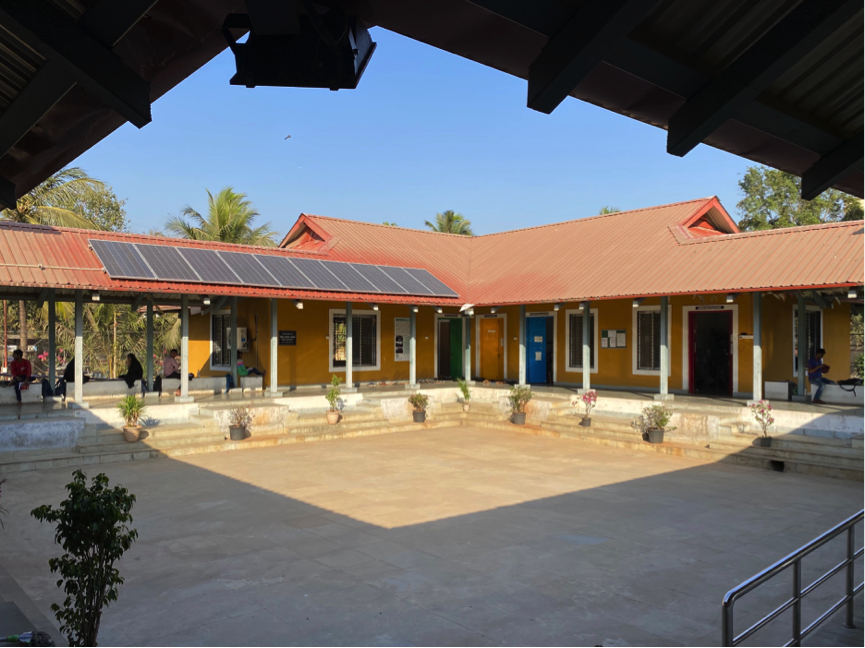 Our second stop was a community-based education centre situated in the middle of M-East Ward. As we walked through the streets, we learnt quickly how fast-paced life was in the slum. Market stalls were selling fresh produce on the roadside, taxis and scooters were riding past with incredible speed, and children returning from school played cricket and hopscotch amongst the crowds. The community centre itself was a small brightly painted classroom with posters of birds and flowers on the walls. One of the teachers pointed out a beautiful mural, and proudly informed us that a tenth grade student of hers with a particular affinity for the arts had painted it at her suggestion. We then heard her story of growing up in M-East Ward, and aspiring to become a teacher after sitting in a position much the same as the students in her own classroom. She told us how her personal experience inspires her to help students study not just what is on the syllabus, but also cultivate a passion for learning that will remain for the rest of their lives.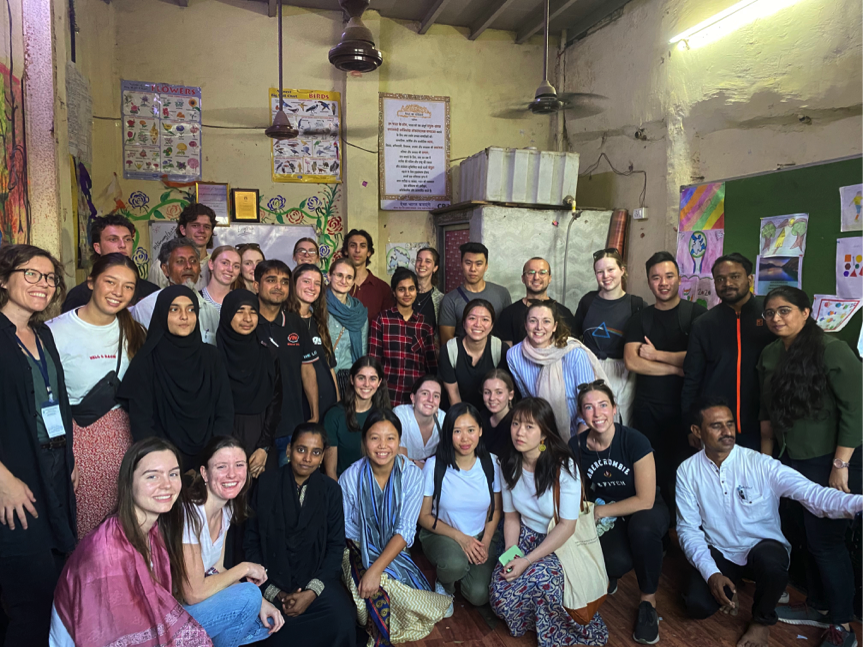 This aspiration for achievement through learning seems to be a universal vein that runs through the TISS social outreach programme. It reminded us all of the power of education, and the privilege that we have as University of Sydney students. As we left the bustling streets of M-East Ward, we had a new perspective on this, and a strong sense of what we can do in the future to help others reach the same opportunities.