By Marcello Neilson
Bachelor of Arts (Political Economy) / Laws
Our recent trip to visit a slum area of Mumbai, revealed many insights into what life is like on the edges of Mumbai's urban transformations.
Greater Mumbai is divided into 24 administrative districts. M Ward, specifically the eastern section (known simply as East Ward) lies a 10 minute drive from the leafy TISS campus. Located on the edge of old Mumbai, East Ward sits on both the physical, economic and social boundaries of the city, appearing as a haphazardly constructed urban sprawl, as if a giant had dropped a handful of Legos. A shanty-town of informal settlements, East Ward has a population of circa 800,000 people and is composed of the poorest and most disadvantaged Mumbai has to offer.
East Ward can be aptly described as an informal settlement with bustle and unique character defining the 'urban imagery' of Mumbai. Its informality and chaos are its key features and adds to our cognitive image of Mumbai as a sprawling metropolis.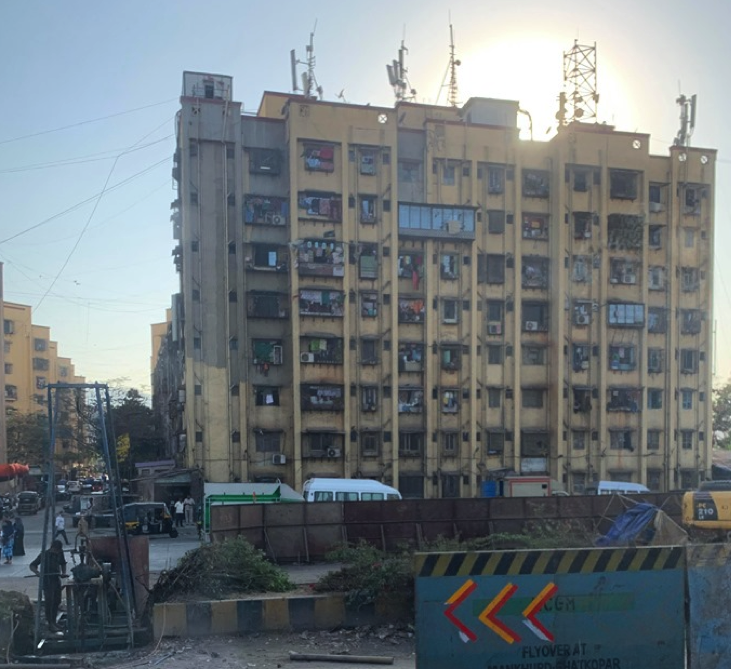 Bordered by highways and garbage dumps, East Ward's rhizomatic growth emerges at the intersection of old Mumbai and Navi Mumbai, the newly constructed urban area across the bay, enveloping the open spaces in-between. As such, East Ward clashes with the image that Mumbai wishes to present as the financial capital of India with its visibility at odds with the landmarks of nationalism and modernity that surround it.
At the social, economic and physical periphery of the city, East Ward is defined by its precarious nature. Buildings are made from a mixture of brick, concrete, corrugated iron and tarpaulin. Houses and shops are squeezed ever narrower as they race each other upwards, story after story stacked on top of each other.
East Ward residents face a variety of daily challenges ranging from unreliable access to electricity, clean water, environmental degradation, and the possibility of eviction to make way for new infrastructure.
The first thing we are told as we step off our bus is that part of East Ward will soon to be demolished to make way for the construction of a new High Court of Bombay. This is a sadly familiar fact for the residents of the area, who due to the informal status of their homes have little rights to defend themselves against evictions.
Only 20% of those evicted are resettled, with these resettlements taking place in social housing apartments that interrupt the social cohesion of the area placing further strain on an already stretched social fabric of the area.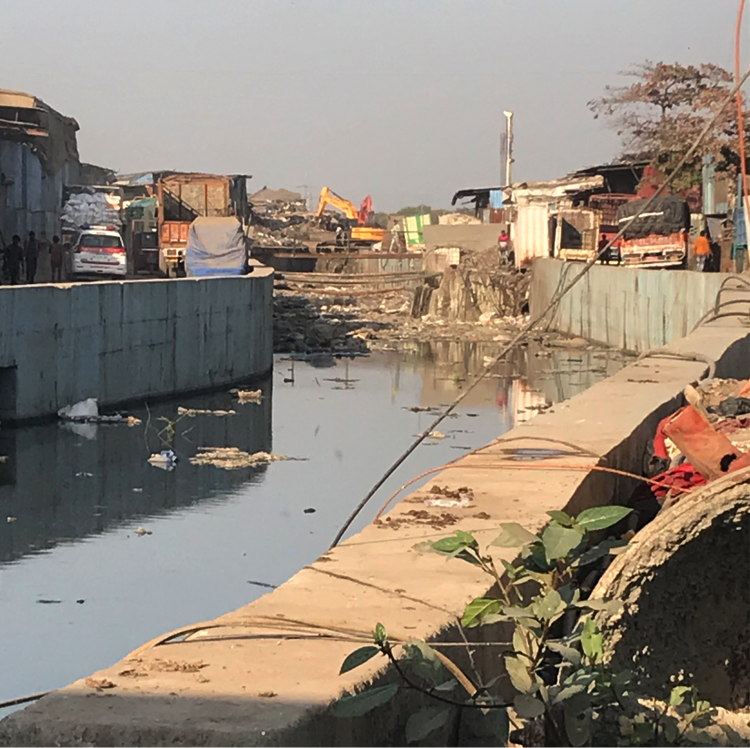 Despite the development disadvantages faced in East Ward, it is characterized by a strong social fabric. Our visits to community education centers brought us face to face with teachers, field officers and housing rights activists whose work actively assists and improves the lives of those around them.
East Ward provided us a study in contrasts: a glimpse at the chaotic, informal and precarious life of it's citizens set against the back drop of one of India's oldest and wealthiest cities undergoing major transformations.